Here we sample the advice BBC News gives journalists who are writing for mobile – while mobile editor Nathalie Malinarich explains why tighter writing matters.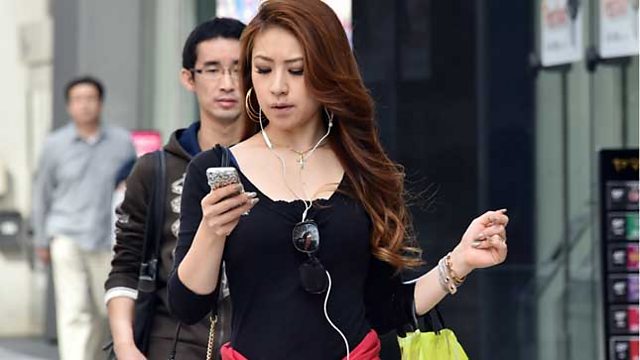 Journalists have always been taught to make every word count – writing for mobile takes the challenge to a new level.
News online needs to be clickable, readable and engaging on any size screen the user chooses. In reality that means 'mobile first': getting the basic story right for mobile then building in extra information and features to enhance the user experience on tablet and desktop.
So how does that affect the way journalists write?
Making every word count and stripping back the superfluous is not a bad rule of thumb for any journalist. For mobile it is make or break, says mobile editor Nathalie Malinarich. "Tolerance of padding on mobiles is a lot lower – so people are even quicker to drop out. You have to get their attention instantly; grab them from the first sentence. It's too easy to click away."
She adds: "If there's an important story about Iraq or Syria where 50 people have died, don't say 10 were killed on Tuesday, 20 on Wednesday – just say 'this week'. It is not a new discipline – it's just got tougher."
BBC News has best practice guidelines to help journalists write and create compelling web pages with 'mobile first' in mind. Although some of the guidance is geared to BBC systems, many of the principles apply to all writing for mobile. Here are some key basics about text:
Headlines
In BBC News, most stories have two headlines: a short one for indexes and a longer line for search engine optimisation (SEO). Both need to work on all platforms, so the main (SEO) headline has to be tight – not usually more than 55 characters – with key words at the start. This works well: "Fugitive 'Skull Cracker' Michael Wheatley in custody".
More than 55 characters can appear very long at the top of a story on a mobile. This header is probably at the limit of what is acceptable: "Three people die after getting into difficulty in the sea in Cornwall".
"If a story's not doing well in the stats, the first thing you look at is the headline," Malinarich says. "The SEO headline has to work. You need a short header that is factual and gives understanding – otherwise it just becomes 'click bait'. Remember, it's important not to over-sell a story."
Intro
This is the hardest working sentence you will write and it needs to hook the reader with the nub of the story:
"The last UK troops have left Helmand in Afghanistan, as a poll suggests 68% of respondents thought the operation was not 'worthwhile' for Britain."
"Really, it's about ease of use – so be concise but unambiguous. Avoid long dropped intros to stop mobile readers dropping off," Malinarich advises.
Top four paragraphs
The rule about the story being self-contained in the first four paragraphs is a staple of writing for the BBC News website. The piece needs to be balanced and legally sound. It must also give the mobile reader a bite-size version of the story in case they do not want to read any further.
The write length?
If tight stories read better on mobile, are there quotes that can be paraphrased? Is that 10 paras of background really essential? Only the biggest/most complex stories should go above 600 words, but it is worth remembering that even a 500-word story looks long on mobile.
Malinarich reads most of her news on her phone: "I might read a 24,000-word article that really interests me. But if you have overly worded opening paras the reader won't get as far as the striking photos or graphics you may have below them."
It's also worth remembering that:
A four-line paragraph on a desktop story will appear as seven or eight on mobile – so keep paragraphs as concise and simple as possible
Crossheads can be a good way to break up text. Use one on a shorter story (10-12 paras) but more on a longer piece. They should be a maximum of three words and eye-catching; not
repeat what has already been covered, but set up the best of what is to come.
STORY BY ASHIR TANOLI